Ordering: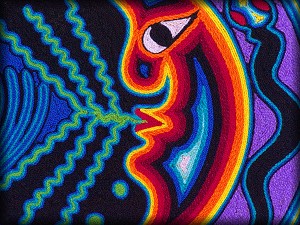 To order, please contact Cuna Cueva Gallery. Call us at 575-895-5050. Or e-mail us. We look forward to talking with you about our art.

Personal contact with our customers is very important. We will be happy to take your order and credit card information over the phone and process your order immediately. We accept Visa, Mastercard, and American Express. We provide a secure ordering environment for all ordering processes. Your Credit Card Transactions are secured and verified through Quick Book Services. We guarantee all our art pieces to be as described.

Art Notes:
All Huichol yarn paintings are authentic pieces signed by the artist.


All pots are signed by the artist.


Mata Ortiz pots are intended for decorative use only.


They are not for cooking or eating and are not watertight.
Please realize that no handmade pot is absolutely perfect ... therein resides part of the beauty and intrigue which is absent in machine-made pottery.
Shipping and Handling:
Shipping, handling, and shipping insurance to U.S. addresses are included in the price of the Mata Ortiz pieces, Huichol yarn paintings, and Doug Feakes jewelry. It will take approximately 5 to 10 business days to receive your order in the U.S.


Shipping fees for the Ironwood sculptures are based on weight and distance and will be added to the listed price. New Mexico residents are subject to New Mexico Sales Tax.


If shipped outside the U.S., we will send you an estimate of shipping costs when you submit your order. We professionally pack our art pieces to assure safe transport and arrival.
Returns:

In the event that we fail to accurately describe the item, the buyer has 5 days to notify us and may return it in the same condition as received for a refund of full purchase price. If returned for any other reason there will be a 15% restocking fee charged and the buyer is responsible for all shipping and insurance charges.